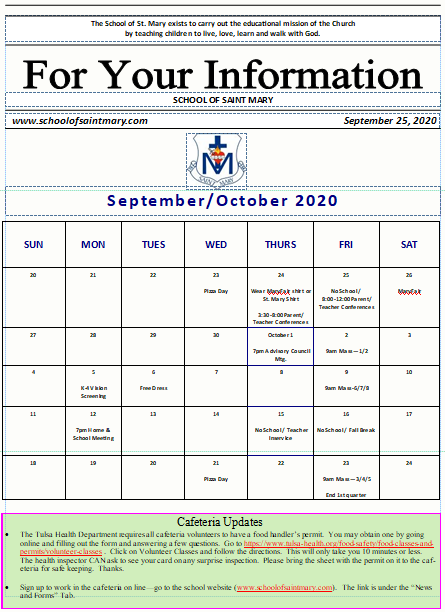 Don't forget conferences this evening and tomorrow morning.
Have a great long weekend!
In This FYI:
Page 1 – Calendar, Cafeteria scheduling link, Volunteer Food Handler's Permit Link
Page 2 – MaryFair Schedule of Events
Page 3 – St. Jude, COVID-19 DYK, MaryFair T-shirts, Trunk or Treat
Page 4 – MaryFair Parties, MaryFair FAQ's, Wine/Whiskey Pull, MaryFair Final Appeal, MaryFair Watch Parties
Page 5 – K-5 Conference schedule
Page 6 – Middle School Conference Schedule

To see the complete FYI, please click on the image below.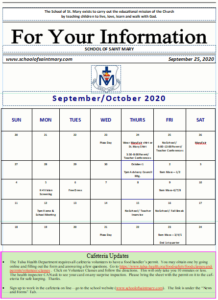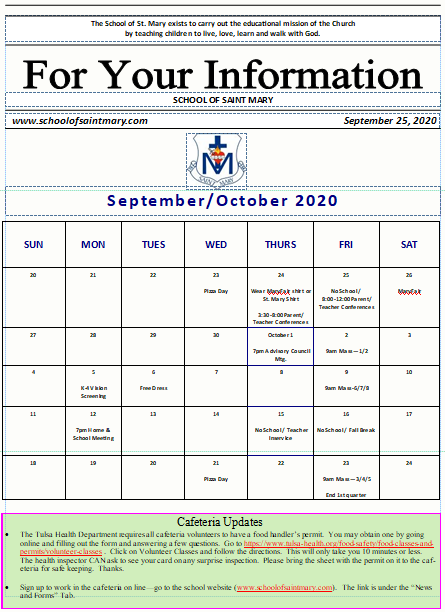 St. Mary FYI 09/25/2020