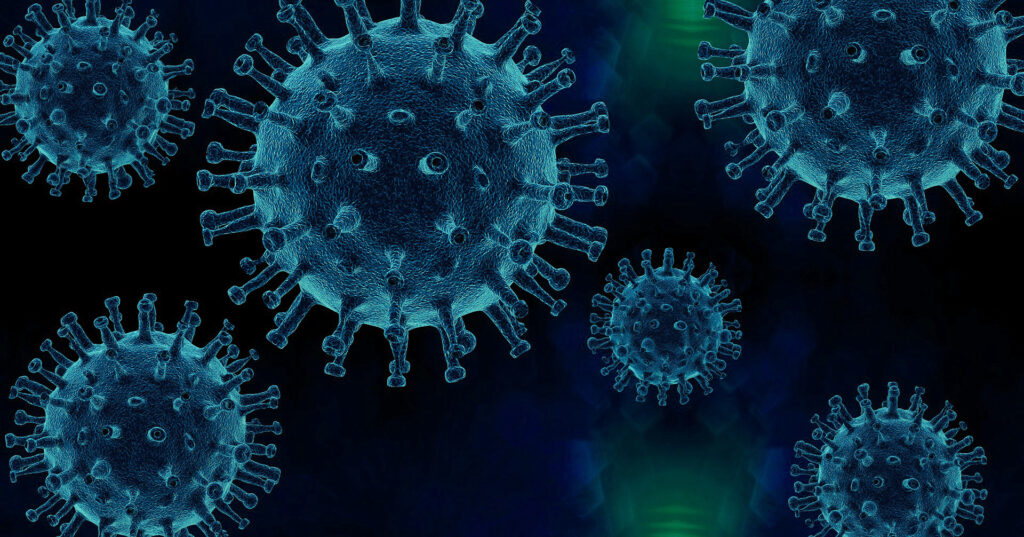 Father Jack Gleason and Maureen Clements formed a COVID-19 committee composed of medical professionals and school leaders. The purpose of the committee is to provide guidance to the school regarding the COVID-19 pandemic.
Click on the dates to see communication from those days:
September 9, 2020
Dear St. Mary Families,
We were just notified by parents that over the weekend, one of our students was in the presence of an adult who has since tested positive for COVID-19.  That student will now complete a 14 day quarantine.  At this time, according to CDC Guidelines, there is a recommendation that just this student be tested, and we have sent this information to the student's parents.  Since, as of now, there is no known classwide exposure to a person who has tested positive, there is no  required quarantine of the rest of the class.  This information is being emailed to you as parents of the other students in the class.  We will keep you informed should there be any changes to the current situation.  We want you to know that we have been in constant contact with our local health department officials, and we continue to review our procedures regularly in light of the most recent data.  Please continue to pray for our families and our community during this trying time and do not hesitate to contact me with any questions or email them to  covidtaskforce@schoolofsaintmary.com.
Maureen Clements
---
September 8, 2020
Dear Saint Mary Families,
First of all, thank you for your support and patience during these first weeks of school as we have been navigating the challenges of reopening the school while minimizing the risks of exposure to COVID-19.
Our goal is to keep our students in the classroom. We believe this is the most effective way to learn for most of our students and it provides them the benefits of a larger community in which to grow humanly and spiritually.
We have formed a COVID Task Force comprised of parents and others who have expertise in various fields: pediatric medical information (Drs. Uyen Le and Cynthia Lundt), psychological and developmental considerations (Beth Svetlic), other school system best practices (Stephanie Gentry), faculty and administration considerations (Sarah Edwards, Suzanne Nelson, Pat Kimmel, Maureen Clements, Fr. Vince, and Fr. Jack), and communication needs (Mike Malcom). The task force will meet monthly. We are committed to continuous review and improvement of existing COVID protocols in light of our learned experience, most recent data, and expert guidance.
After our first meeting, we decided on weekly emails communicating the status of any COVID cases and required quarantines to allow for transparency and to alleviate anxiety that may accompany these stressful times. To that end, here is an update for this week.
Last week, we had two students test positive for COVID, one in 2nd grade and one in 7th grade. Under the guidance of the Tulsa Health Department, these classes have begun a required quarantine period before returning to school on September 14. Mrs. Cole will be quarantined, Mrs.Bloomfield and Mrs. Lang will not be quarantined because Mrs. Lang was not within 6 feet of students indoors for 15 minutes or more and Mrs. Bloomfield contracted COVID-19 this summer.
All the families in both grades were contacted individually and an email was sent to every family in the school notifying them of students testing positive. We also did some internal contact tracing to alert particular families of potential prolonged contact with the infected students.
Beginning this week, we will be posting a series of Frequently Asked Questions to assist families in understanding our COVID protocols.
Suzanne Nelson will be the contact person for the COVID Task Force. If there are questions about our procedures, please send the question or concerns to covidtaskforce@schoolofsaintmary.com.
Again, our goal is to keep students at school for in-person learning as much as we possibly can. The steps we are taking at school are intended to reduce the spread of infection at school, but the steps we all take outside of school will also help our school community remain as safe and healthy as possible, and will reduce the likelihood that groups of students will need to quarantine.
Please be mindful of best practices to avoid exposure for your children: good social distancing, wearing masks when appropriate and frequent handwashing.
Thank you so much for your cooperation and support during this time. It is great to have the students back on campus and we look forward to a great school year.
Fr. Jack               Maureen Clements
September 4, 2020
according to the CDC:
The best way to prevent illness is to avoid being exposed to this virus.
The virus is thought to spread mainly from person-to-person.
Between people who are in close contact with one another (within about 6 feet).
Through respiratory droplets produced when an infected person coughs, sneezes or talks.
These droplets can land in the mouths or noses of people who are nearby or possibly be inhaled into the lungs.
Some recent studies have suggested that COVID-19 may be spread by people who are not showing symptoms.