Guardians Give Back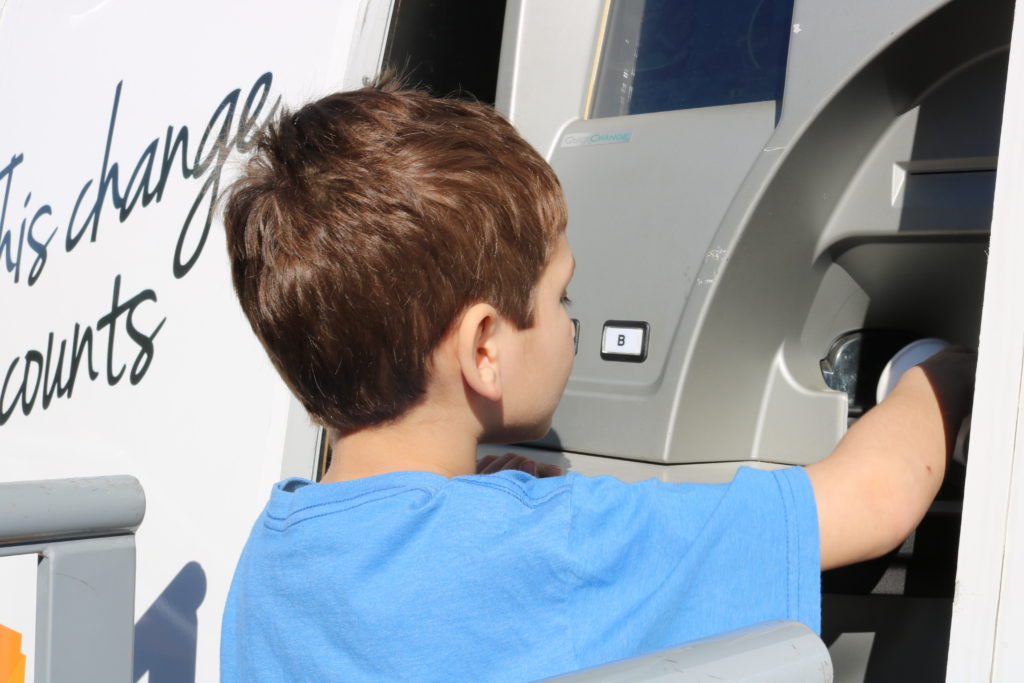 Students at the School of Saint Mary collected coins with the hope of buying cows for Father Glenn Meaux's Mission in Haiti.
They dropped their change this morning in a mobile coin depository. The school's donation was $1,857. MidFirst Bank added a $500 donation.
The $2,357 total is enough to purchase nine cows for the Mission.