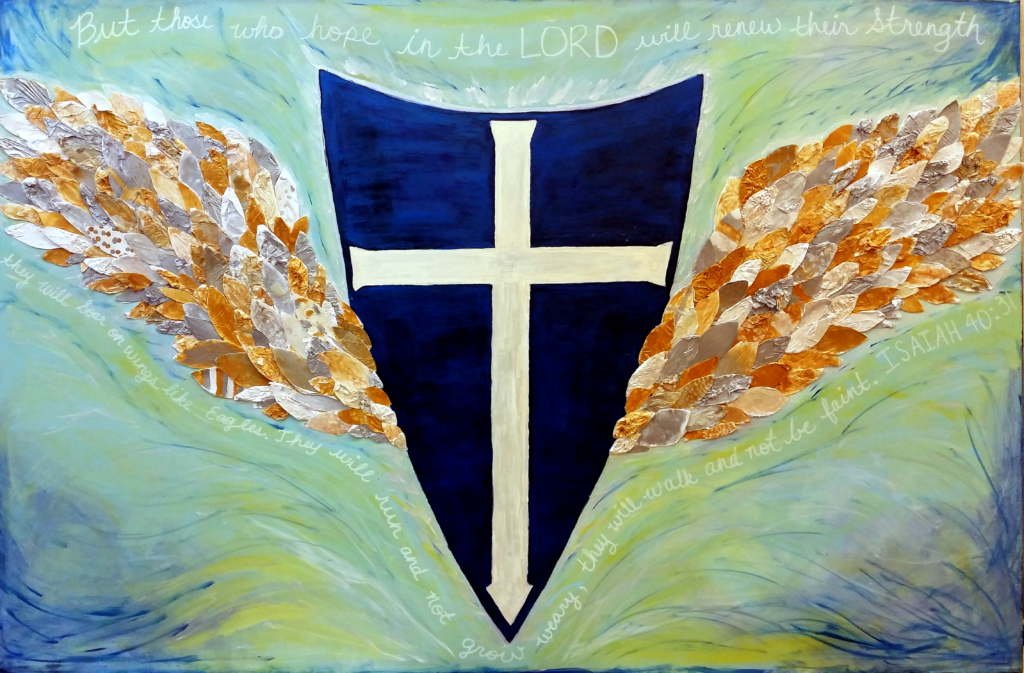 Our students are talented in countless ways. Perhaps their talents are most apparent when they work together.
This new piece will hang in the main hallway. Each feather is unique because it was created by one of our students under the supervision of Laurie Davie. The Scripture reads, "But those who hope in the LORD will renew their strength. They will soar on wings like eagles. They will run and not grow weary, they will walk and not be faint." Isaiah 40:31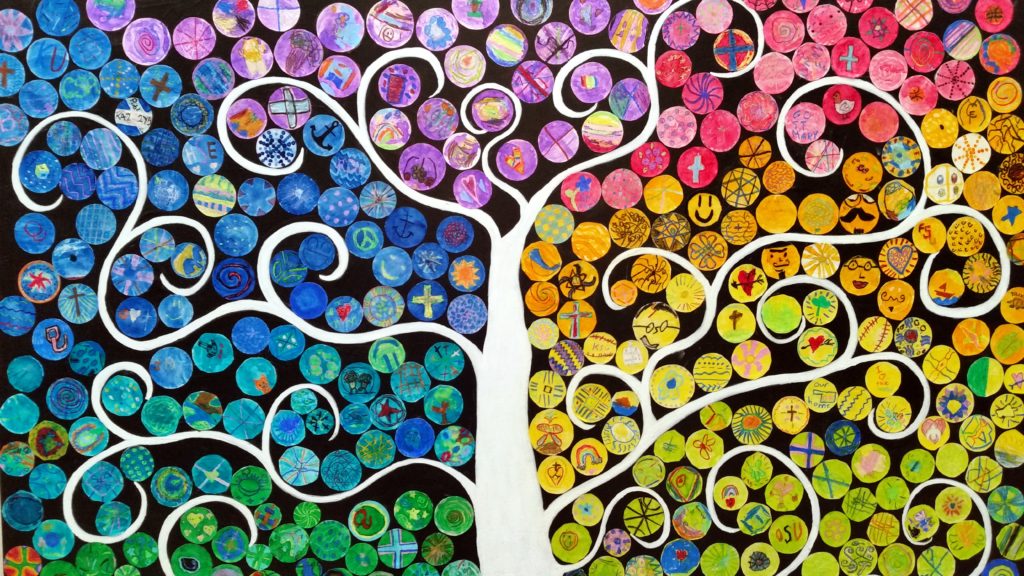 Last year's artwork is a similar collage incorporating elements crafted by individual students. It will move from the main hallway into the Cafeteria.