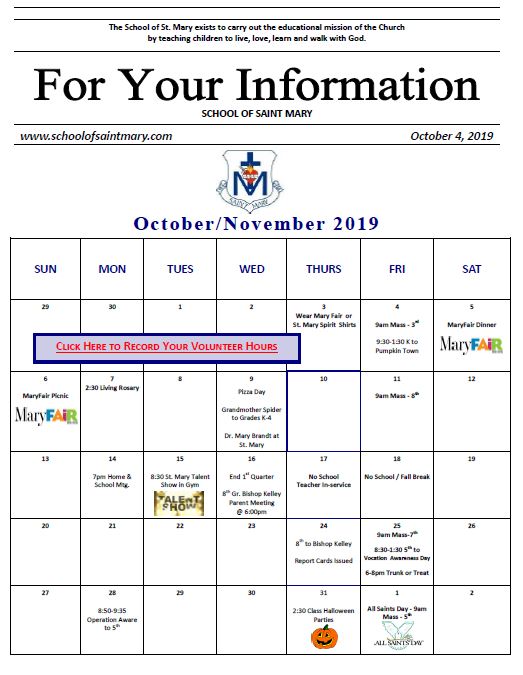 MaryFair has arrived.  The dinner is Saturday night at 6pm and the picnic will begin right after the 10:30am Mass on Sunday.  Don't forget to check out the items in the silent auction.
Hope to see everyone there this weekend.
Reminder:  The MaryFair tent will be up for the next several days, so pick up will be different.  Please see page 5 of this FYI for more information.
Page 1:  Calendar
Page 2:  MaryFair and yearbook request for pictures
Page 3: Trunk or Treat, Coaches needed, TU Tailgate with Tony Scardino
Page 4:  Junior Comet Basketball Registration Form
Page 5:  MaryFair Pick up information