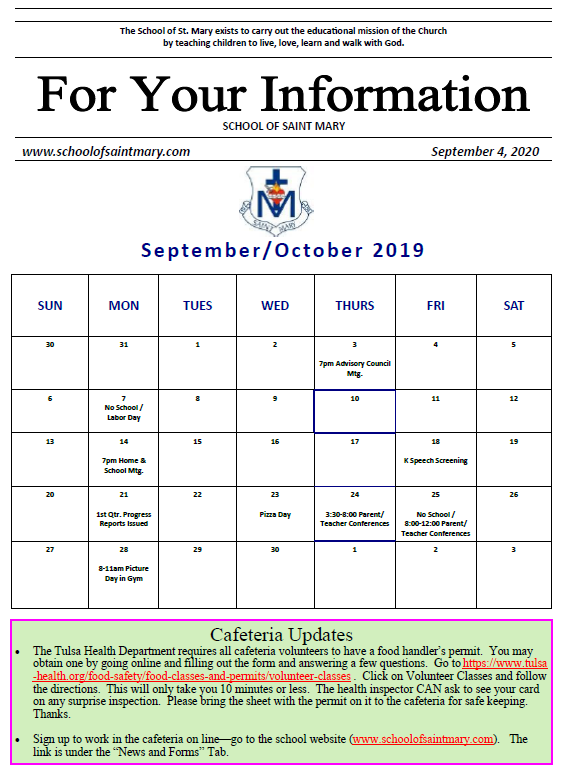 Parents,
There will be a small change in Friday Pick-Up because of a large funeral in the Church on Friday, starting at 11:00.  The funeral will last over 1 hour and the parking lot will be full.  So we ask that you wait to arrive for lining up until 12:30 for the 12:45 pick up.  That way we can be sure the funeral attendees can leave.
Also remember that there is NO school parking in the west lot.
Thanks to everyone for all the hard work and the understanding of parents and care givers as we all maneuver the ins and outs of COVID-19 this year. We want you to know that you are greatly appreciated.
Thank  you.
In This FYI
Page 1: Calendar, Cafeteria Worker Sign Up Link and Cafeteria Class Info
Page 2: MaryFair Central – Best of the Best, Live Auction, Wine/Whiskey Pull and Auction Cake
Page 3: St. Jude Sign UP
Page 4: BoxTop Info and COVID-19 DYK
To see the complete FYI, please click on the image below.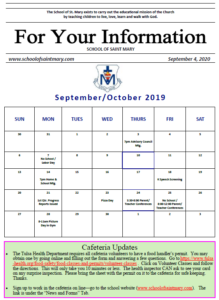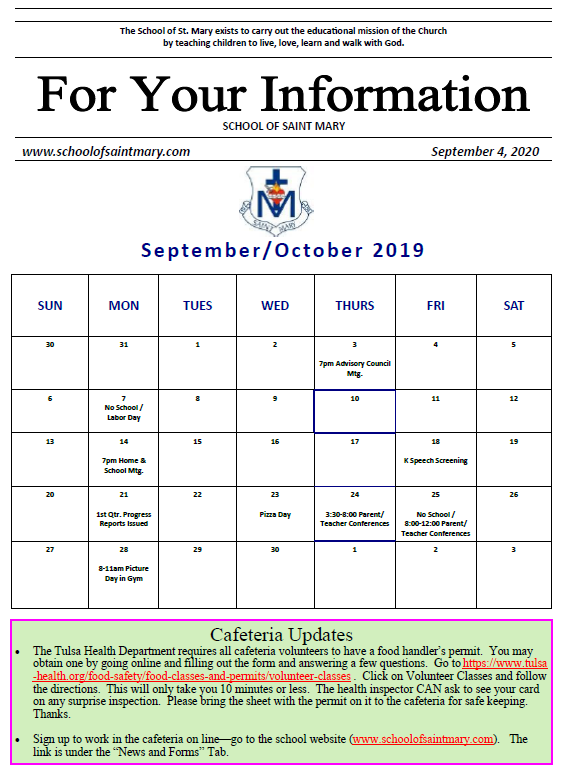 FYI 09/04/2020