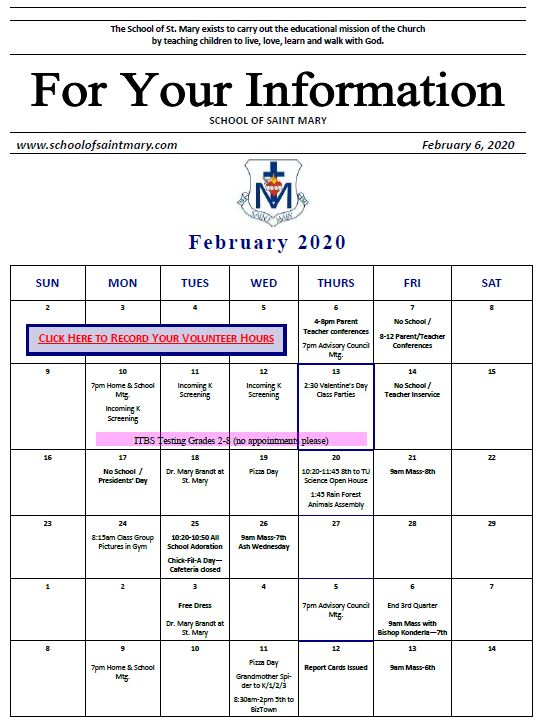 A few notes:
ITBS testing is next week for grades 2-8.  Students should bring a snack for testing.
Parent/Teacher conferences will be held as scheduled.  Schedules are on pages 4 and 5 of this FYI.
The lost and found will be displayed outside the Health Room during conferences.  Please take a moment on your way in to reunite with any missing belongings.
In this FYI
Page. 1:  Calendar
Page. 2:  2020-2021 School Tuition and Financial Aid Information
Page 3:  ACTS Retreat, Vacation Bible School information, Pizza & Movie Night Auction Party for K-5 graders, Raising Saints, Uniform Closet
Page 4:  Elementary Conference Schedule
Page 5:  Middle School Conference Schedule
To see the complete FYI, please click on the image below.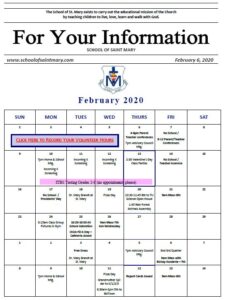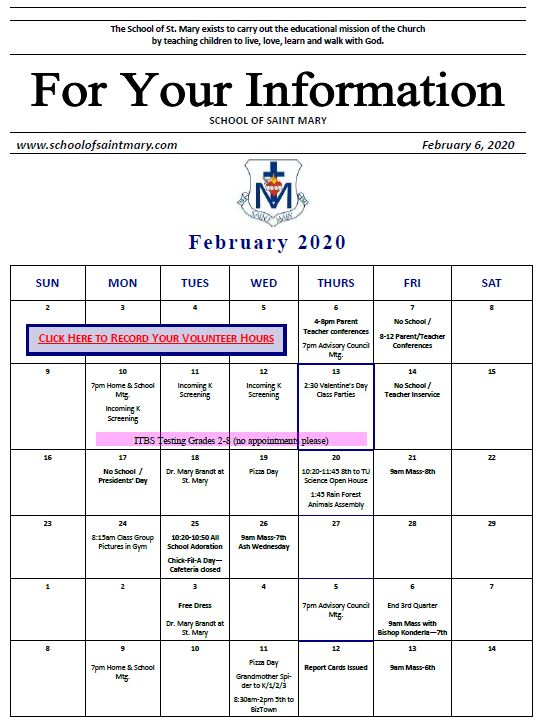 St. Mary FYI 02/06/2020