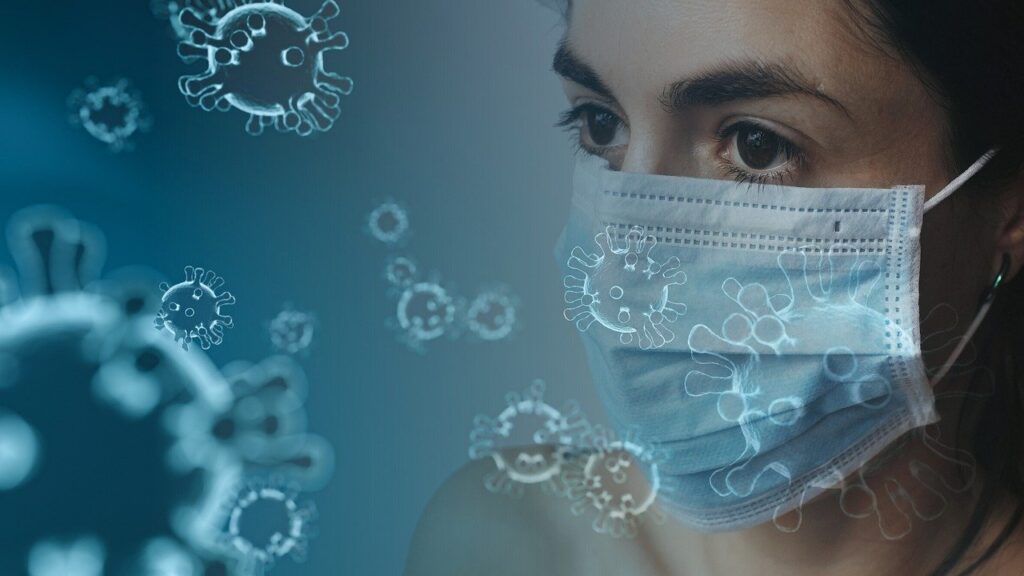 Attached is an outline of the revised plan for the opening of school which includes a distance learning option.  What we have outlined is the work of many and so thank you to all who have worked over the past 5 days to create a plan that is much better suited to where we are in our city and in our school community.
We know that there are very strong and differing opinions as to what is the best way to reopen schools.  What we have decided has been done out of love and a sense of community-focusing on the needs of all our constituents-students, families and faculty.  We pray that we, as a community-the strong community of St. Mary, will come together for the common good of our children.
Thank you,
Maureen Clements and Father Jack Gleason
Plan for the Opening of School – August 2020
In light of the continued rise of Covid 19 cases in our city and our state, we have reevaluated our plan for the opening of the 2020-21 school year.  Our original plan was created in June and with a hopefulness that by August virus numbers would be low and things would be moving back towards normal.  Since that is not the case, we have revised the plan to be more viable in the current conditions and to address the concerns that a number of our families have expressed.  Our start date will remain August 20 and will provide both in person and distance learning options, assuming city/state guidelines will allow students to return to school. All students, kindergarten through 8th grade, as well as faculty and staff, will wear masks when entering/exiting the building through indoor common spaces and transitioning between classes; when interacting in close proximity with others; and at any time when 6 feet social distancing is not possible.  We are mindful of the developmental needs of young people, and as such, will work to maximize time when students can safely remove masks (lunch, PE, recess, outdoor activities, etc.).
Revised Plan
Our revised plan will include shorter days for those choosing in school learning giving teachers  time to tend to the extra work created by the distance learning option.  Our week will be an 8:00 am-2:45 pm school day Monday-Thursday and Friday, through the lunch time, with an 8:00 am-12:45 pm day.
After school care will be available Monday-Thursday from 2:45 pm-5:30 pm  and from 12:45 pm-5:00 pm on Friday.
Recorded lessons will be available via weekly newsletters or Google Classroom and families may choose the option of distance learning.  Families who chose the distance option will do so for the duration of a semester.  The exception to this would be students who might need distance learning for a temporary time due to illness or the need to quarantine but would then return to their regular in school program.
Distance Learning Option
The distance learning option will require a significant amount of parental support and guidance for the students.  We have worked to address some of the concerns regarding the instruction provided during the spring including the use of more consistent platforms.  Kindergarten and first grade will use a weekly newsletter with attached instructional videos and packets to be picked up weekly from the school.  Grades 2-8 will use Google Classroom as the platform for delivery of instruction and for communication with the students.  Each student 2nd through 8th grade will have a school Google account and email.  Instruction will be done via short, targeted, recorded instructional videos.  For 2nd-8th grade, most assignments will be able to be received and returned electronically but some things will have to be picked up and returned to the school. The teachers will keep weekly "office hours" dedicated to conferencing with students who are distance learning. Students in grades 6-8, who are distance learning, will have use of their school issued Chromebook.  For students kindergarten through 5th grade, it will be the responsibility of the parents to provide appropriate technology based on the age and needs of the student.  Distance learning work will be assigned letter/numerical grades, will be due at specific times, and will be evaluated by the same standards as work that is completed in the school building.
Curriculum Focus
The curriculum for the first semester will have an extended focus on reading, spelling, English, writing and math.  During the first semester there will be no Spanish; however, students will be provided access to Duolingo for Schools so as to be able to continue to practice Spanish skills during this time.
What we are hoping to accomplish with this is to create a plan that distributes the extra workload associated with the additional distance learning component necessary for this year as evenly as possible knowing that we are facing a hard year and many uncertainties.   We know that the earlier dismissal times may require that some schedule changes and alternate arrangements be made on the part of parents.  It is, however, necessary to give the teachers some time each day to be available to the students studying at home and to record and upload video lessons and documents.
Also, we hope that this revised plan gives an option to families who need an alternative due to health concerns as well as giving us a more fluid transition into total distance learning should we be required to close the building.
Moving Forward
We know that this still leaves some unanswered questions, but feel that it is a much better starting place based on the current conditions in our city.  We will continue to work out the specific details, over the next two weeks, regarding the distance learning option such as a schedule of office hours and when instruction and assignments will be posted or available for pick up. If, in the interim, you would like more specifics of what distance learning would look like at a certain grade level,  please contact your children's teachers as they will be much more able to answer those questions.

So that the teachers can move forward in their preparation, we will need to know which option each family is going to choose. Please send an email to me or to Mrs. Kimmel by Friday, July 31st, indicating your family's decision for 1st semester.