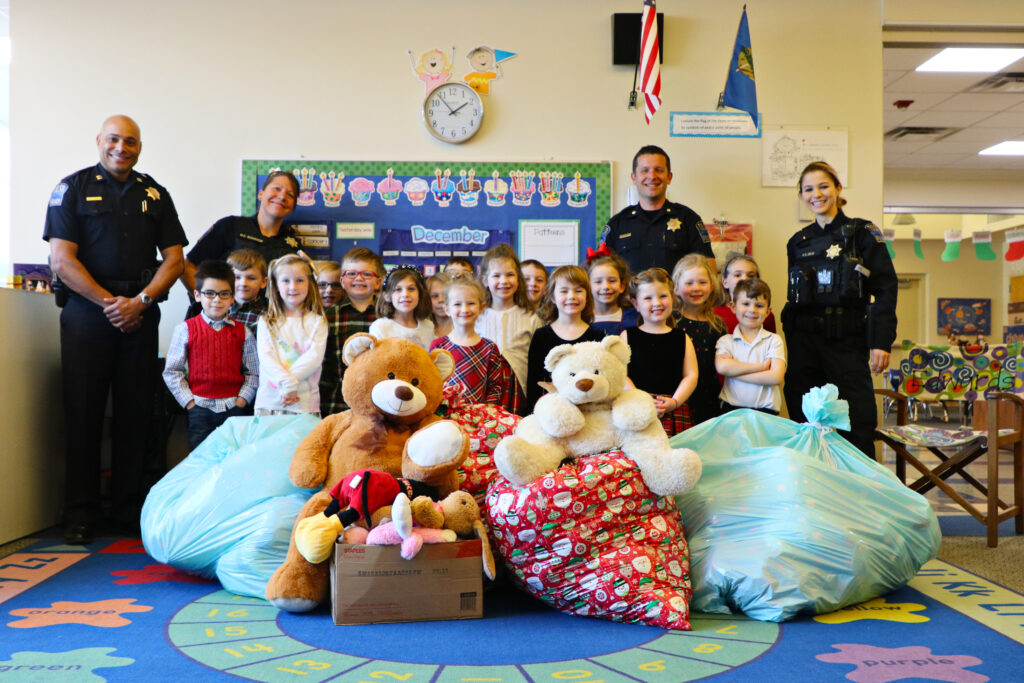 School of Saint Mary Kindergarten students donated two hundred seventy-five stuffed animals to the Tulsa Police Department. Officers will give the stuffed animals to kids they meet in the course of their duty.
Kindergarten dad Major Mark Wollmershauser and three TPD officers accepted the generous donations from the young students this afternoon.
Thanks to teachers Alicia Wagner and Sarah Edwards for coordinating the donations. Kindergarten students donated stuffed animals of their own, and they were happy to accept the contributions from others grades at the School of Saint Mary and from Bishop Kelley High School.