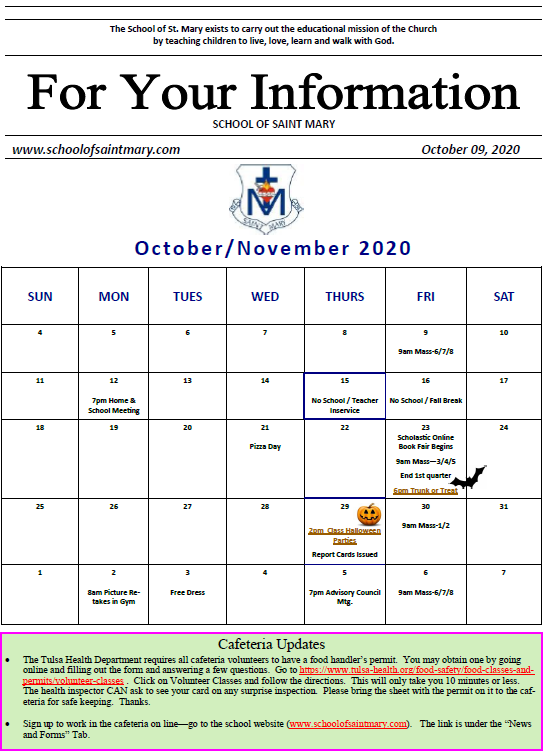 Updates:
Christmas Program:  Want to know about the Christmas Program?  See page 2 of this FYI.
Cafeteria News:  Cafeteria workers – click here to schedule your day to work in the cafeteria:  CAFETERIA SCHEDULING 
In This FYI:
Page 1 – Calendar, Cafeteria information
Page 2 – Library Book Fair, Christmas Program information
Page 3 – Trunk or Treat
Have a wonderful Fall Break.
TO SEE THE FYI, PLEASE CLICK BELOW