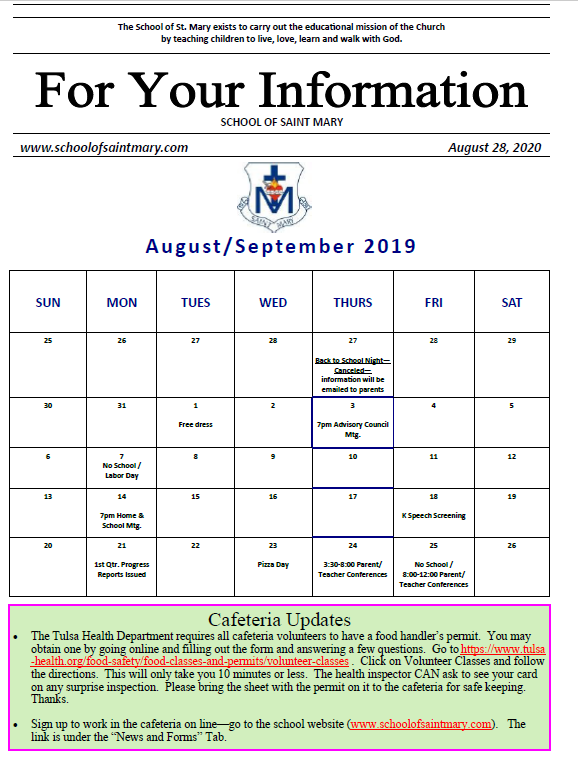 Thank you for a fantastic beginning of the school year!!
Starting Monday, the parking spaces on the WEST side of the church are not for use by the school. Construction materials will be delivered and placed there
To alleviate some crowding, Preschool parents who have a child in K-8 may park in the Preschool area, by the basketball goals or you may want to wait to pick up at 3:00 or on Fridays at 1:00.  Thanks for your cooperation.
Please make sure your child has an extra mask in their book bag.

To see the complete FYI, please click on the image below.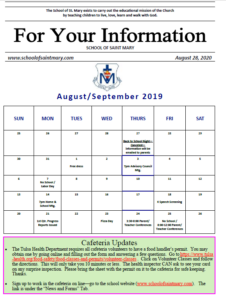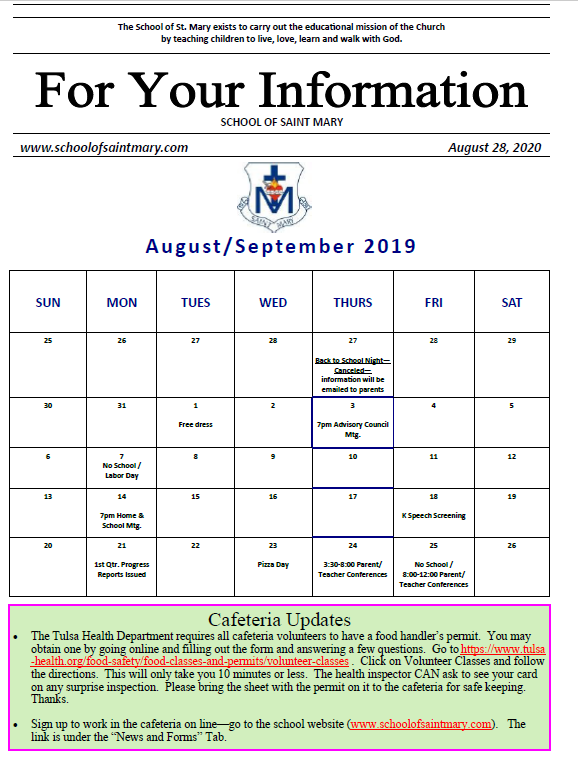 FYI 08/28/2020