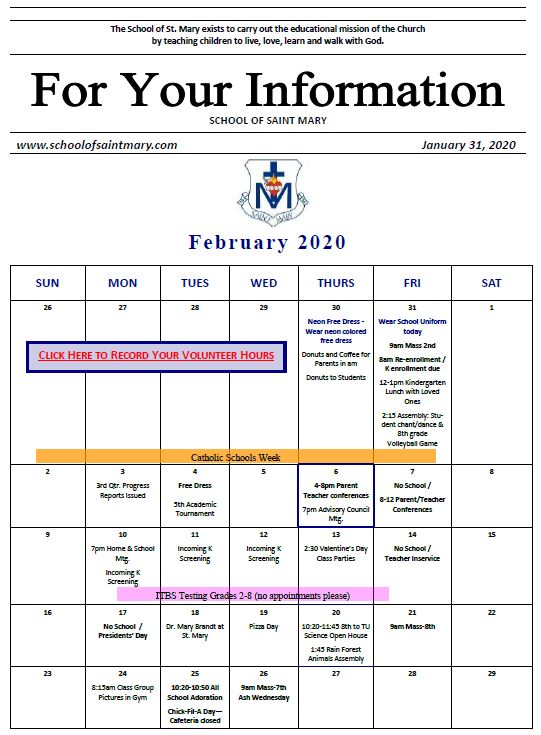 A few notes:
The Middle School Conference Schedule will be available for sign ups tomorrow, Friday, 1/31, at 7:30am.  It will be picked up at 3pm on Wednesday, 2/5.
Re-enrollment forms are due in the office on Friday, January 31st, at 8am.
Kindergarten applications are available for pickup in the school office and are also due January 31st.
Congratulations to our National Geography Bee winners!
​A big thank you to Jenni Haynes, Dina Azadi, the Catholic Schools Week Committee and Home and School for all of our fun Catholic Schools Week Activities.
In this FYI
Page. 1:  Calendar
Page. 2:  2020-2021 School Tuition and Financial Aide Information
Page 3:  ACTS Retreat and Vacation Bible School information
Page 4:  Elementary Conference Schedule

To see the complete FYI, please click on the image below.