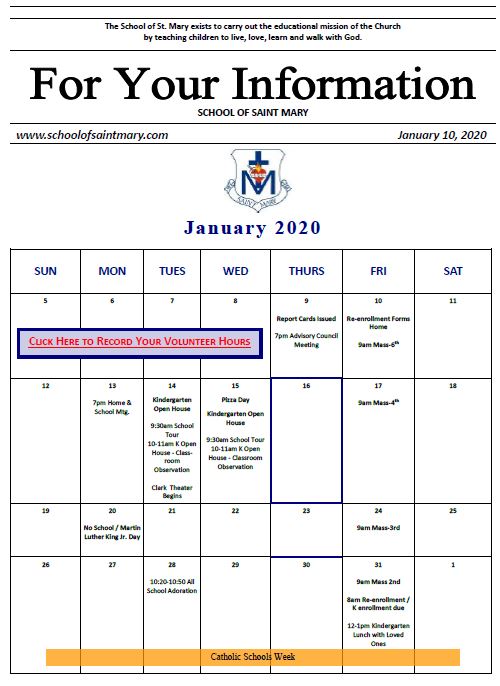 A few reminders:
Kindergarten applications are now available for pick-up in the school office.
There will be a Kindergarten Open House on Tuesday and Wednesday, January 14th and 15th from 10:00am – 11:00am.  Tours of the school are available at 9:30am on both of the Open House days.
K-8 Re-enrollment will go home with students tomorrow, January 10th.  All re-enrollment is due in the office by Friday, January 31st, at 8:00am.
Please keep Mrs. Jean Selman in your prayers.  Her husband, Bill, passed away yesterday. Jean is our playground supervisor and works in After School Care.  Also, pray for Virginia McClain, our cafeteria assistant, as she recovers from a broken knee.

To see the complete FYI, please click on the image below.