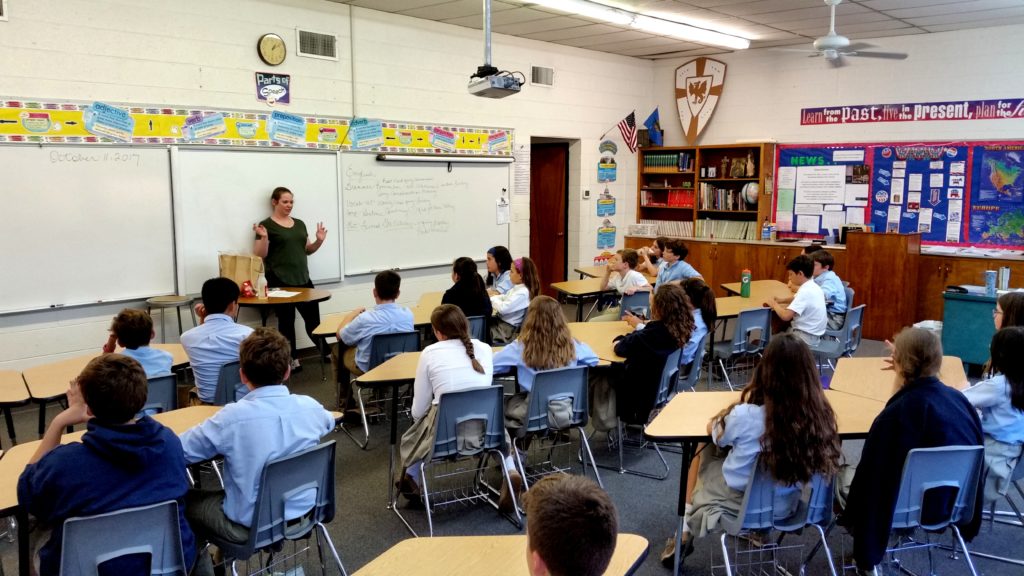 Our School community forms well-rounded students in academics, sports, technology, robotics, and other extracurricular ventures. Perhaps above all else, the School teaches compassion.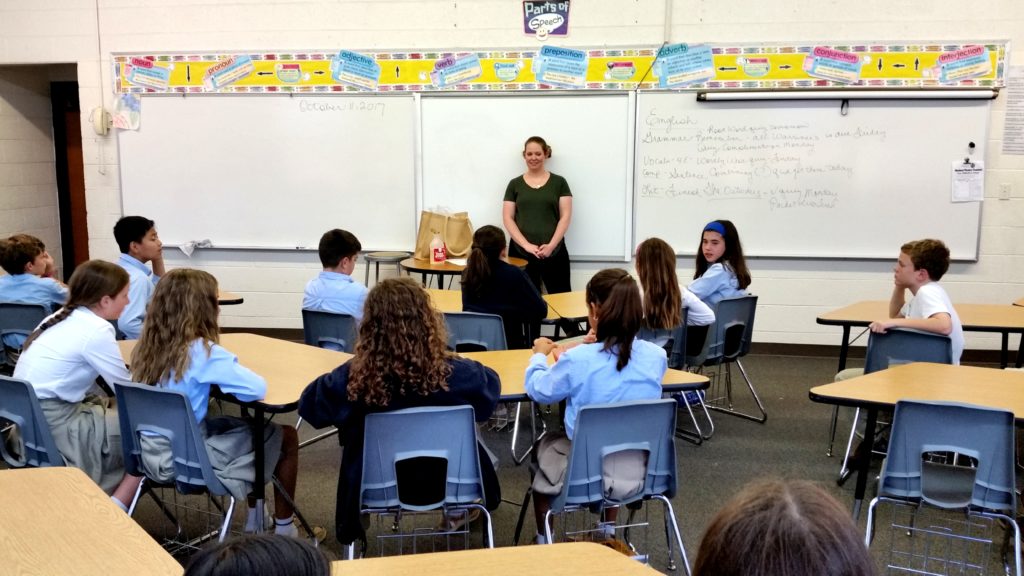 When Ellie Rocco was diagnosed with leukemia, the school community banded together in support. Students and parents wear Solid as a Rocco wristbands. They've walked and run in support of St. Jude Hospital.
It makes sense that students will have questions about leukemia – perhaps medical ones that parents and teachers cannot answer.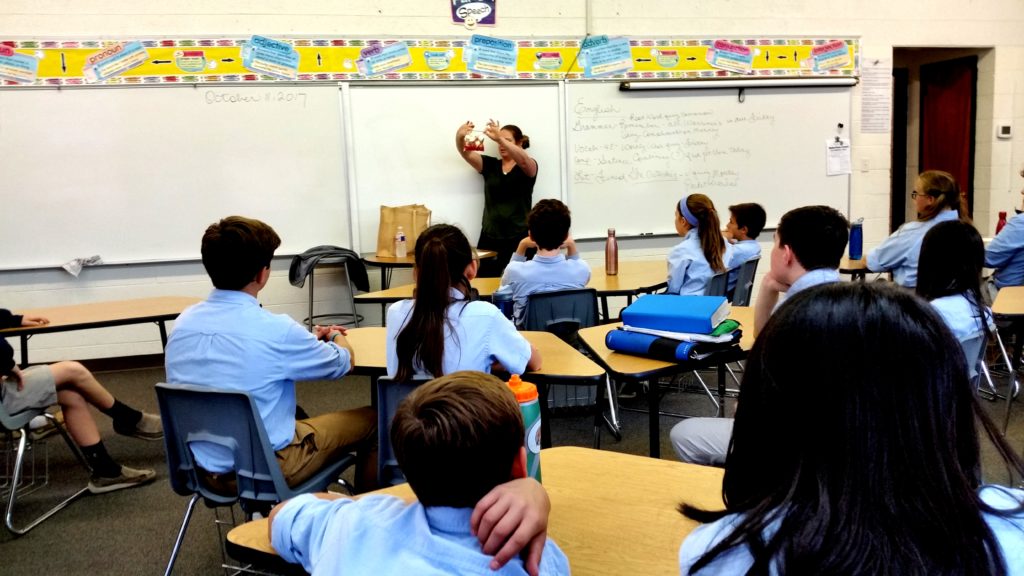 Ellie asked Christina, one of her caregivers at the hospital, to visit the Middle School classes at the School of Saint Mary to give a presentation about leukemia. Christina used marshmallows, corn syrup, and candy to demonstrate normal blood and how it changes when leukemia is present.