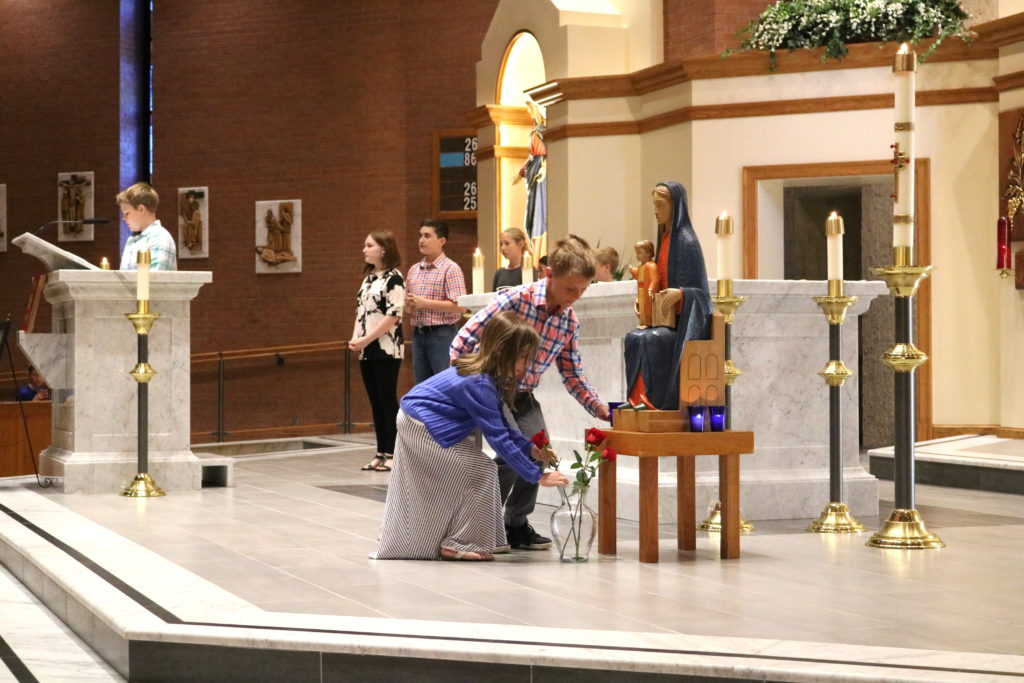 Students at the School of Saint Mary love the Blessed Virgin Mary.
Monsignor Dorney celebrated the final School Mass of the current academic year. Students placed flowers in a vase before a statue of Mary and placed a crown of flowers on the statue's head.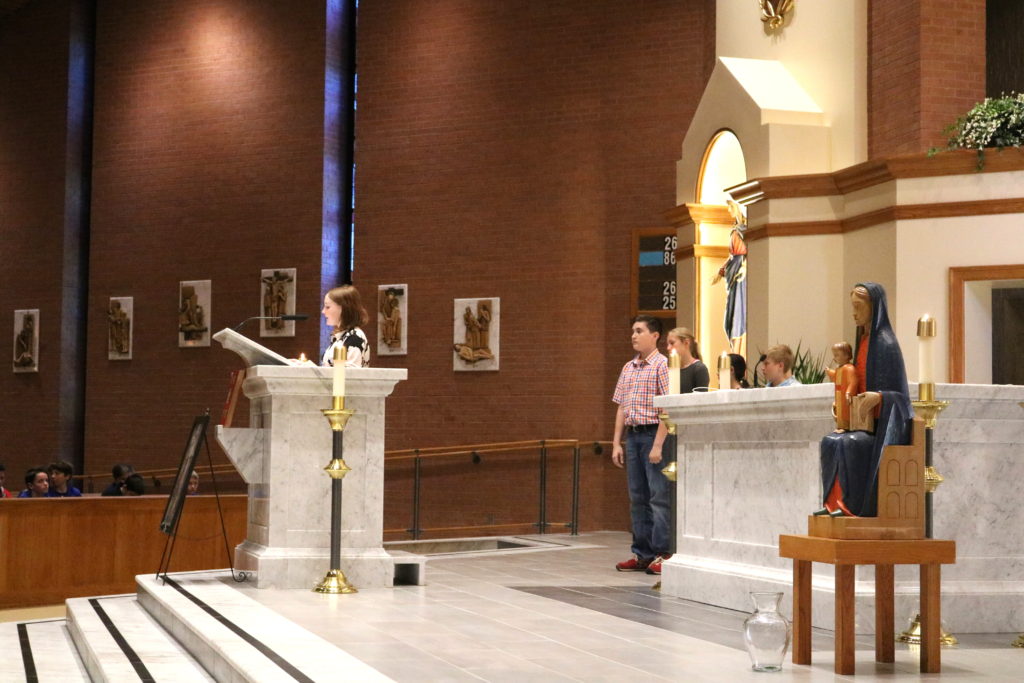 At the conclusion of Mass, Monsignor Dorney introduced the school community to Daniel Gormley, a seminarian of the Diocese of Tulsa who is spending the summer at the church.